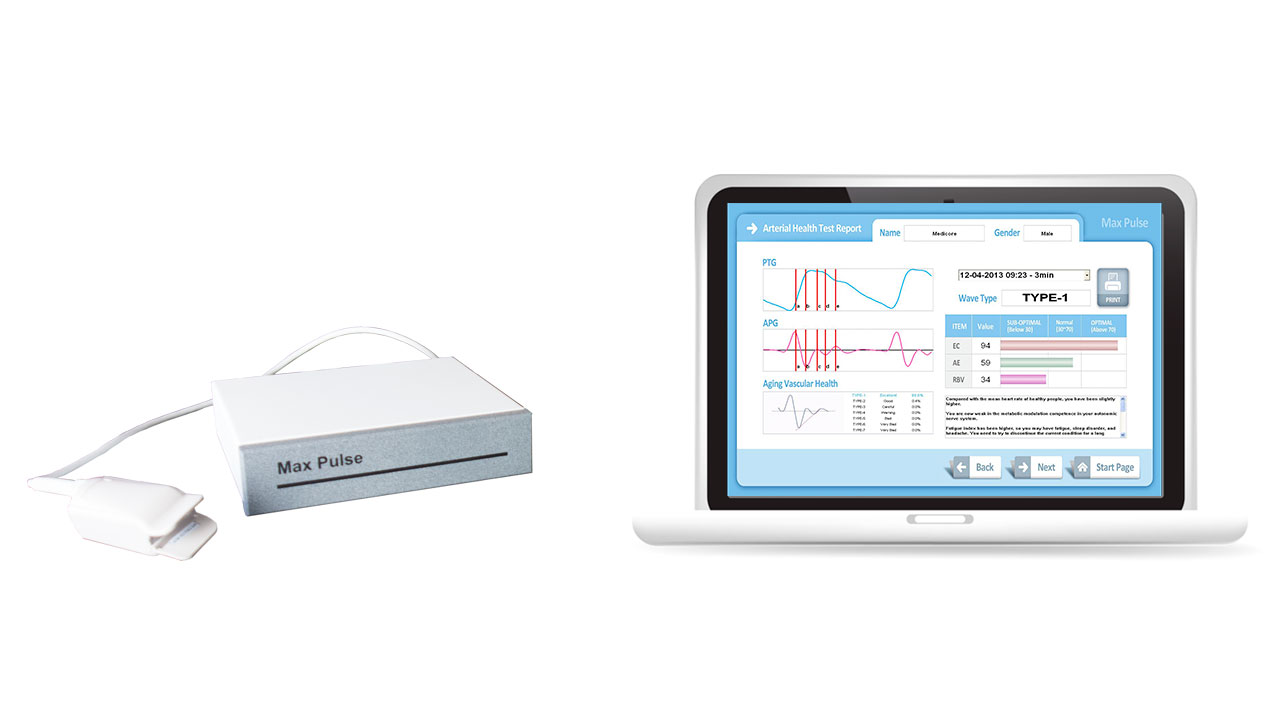 The Max Pulse
Now you can detect Asymptomatic Heart Disease before it's too late…
This FDA-approved screening device is:
• Easy to use and completely non-invasive.
• Has an excellent reimbursement model.
• Shows when patients have arterial wall stiffness.
• Estimates the biological age of the arteries.
• Detect cardiovascular disease risks much earlier than otherwise.
Learn More